Tour de Mont Blanc
A huge road cycling challenge - a test both physically and mentally!
Start Location
Morzine
Finish Location
Morzine
3 Days Riding
2 Nights Accommodation
Aosta, Albertville
2021 TBC
The Tour de Mont Blanc is one of the most popular mountain walks in the world. The spectacular walk circles the Mont Blanc Massive and passes through France, Switzerland and Italy. 2010 marked the first instalment of the Tour de Mont Blanc Cyclo-Sportive, an event that circles the Mont Blanc Massive by road bike in a single day.
We took inspiration from both these events and designed a 3 day cycling challenge with the same objective and the same countries but is further and includes more climbing than the TDMB sportive.
2020 marked our first attempt and what an amazing experience it was! A total of 464km, 10500m of climbing, 3 days and 3 countries.
This tour is available to private groups
So get your team together and tell us when you want to ride…..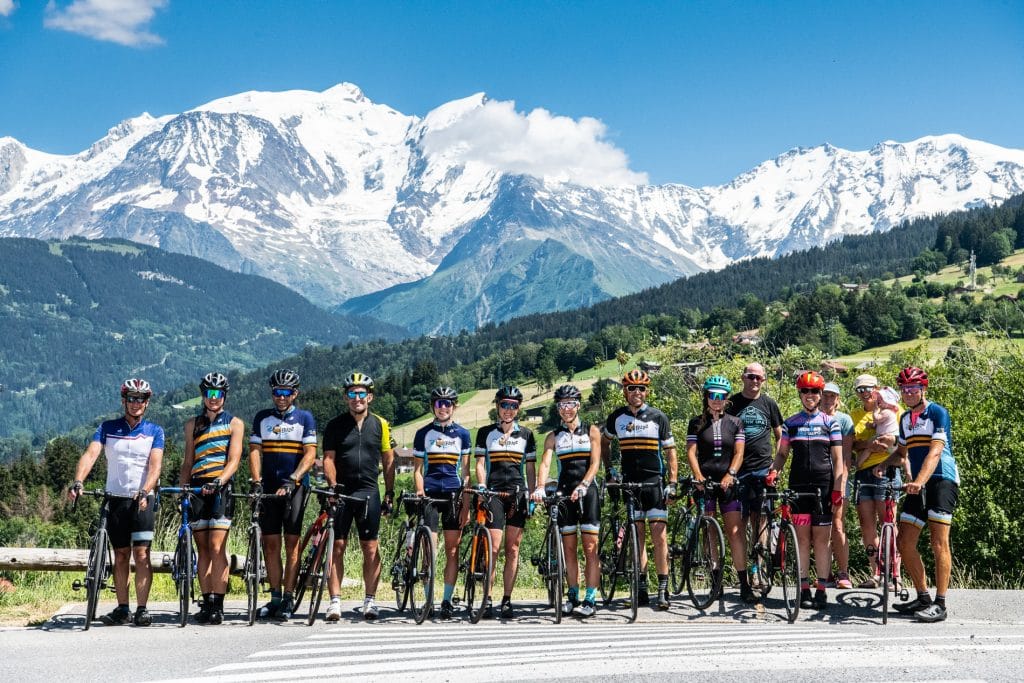 Logistics, bike support & on the road van support
Expereinced domestiques
Ride brief & cycling advice
Snacks & drinks on the bike
Accommodation (twin share) 3 star or similar
Breakfast, lunch & coffee stops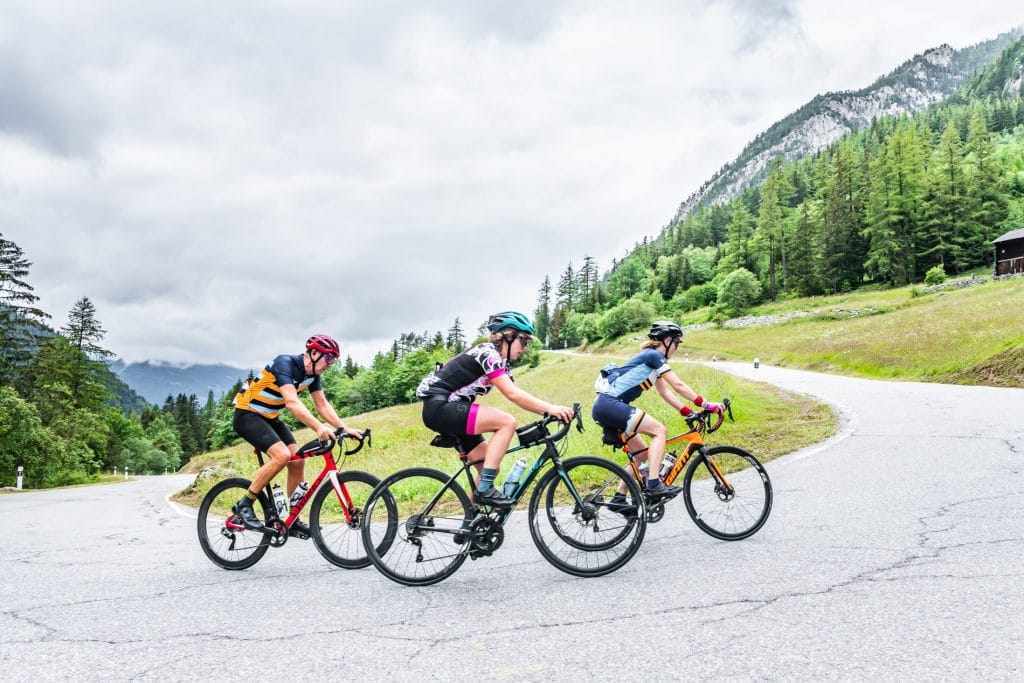 Day 1: Morzine - Aosta
Climbs:
Elevation: 277m
Max Gradient: 6%
Average Gradient: 3.74%
Elevation: 255m
Average Gradient: 4.5%
Elevation: 420m
Average Gradient: 3.6%
Elevation: 1000m
Average Gradient: 7.2%
Elevation: 434m
Average Gradient: 5.5%
Elevation: 1568m
Average Gradient: 6.2%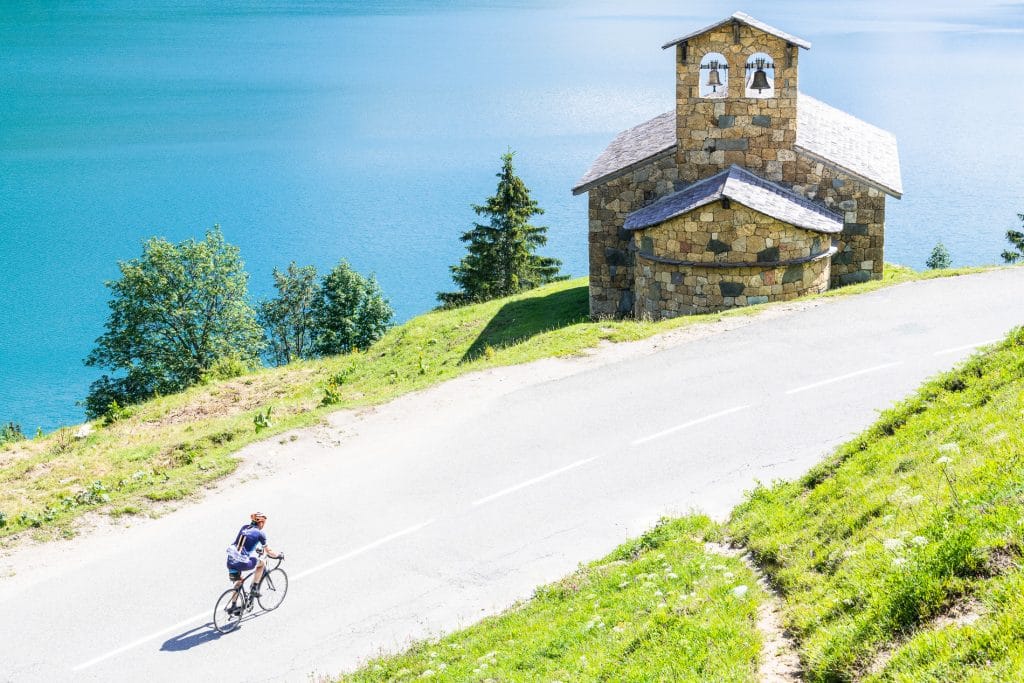 Day 2: Aosta - Albertville
Climbs:
Elevation: 1185m
Average Gradient: 5%
Elevation: 1154m
Average Gradient: 6%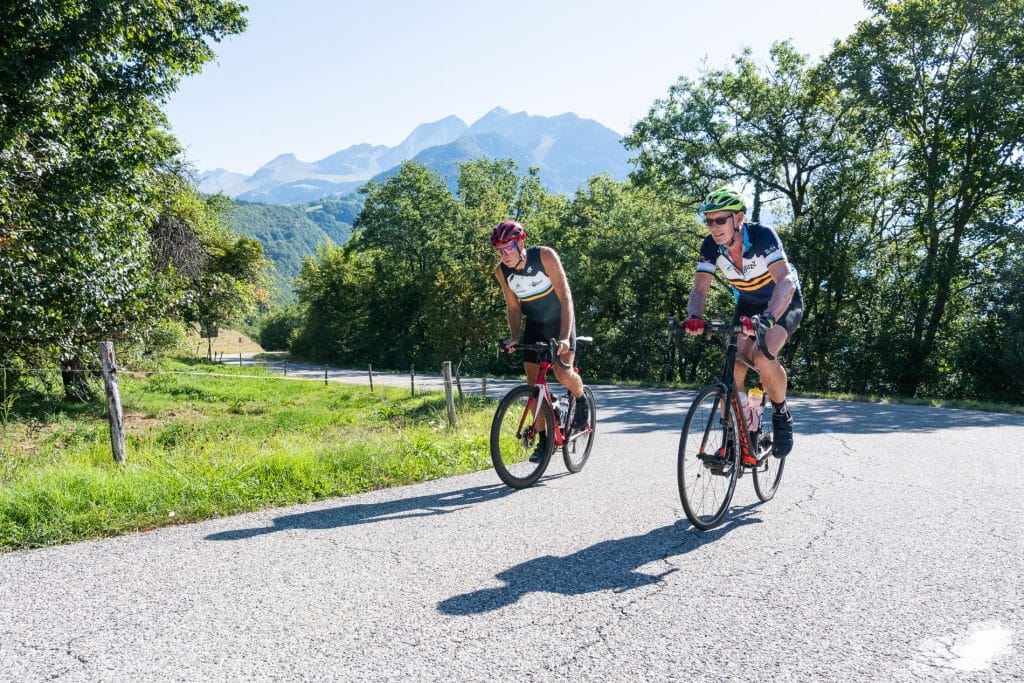 Day 3: Albertville - Morzine
Climbs:
Elevation: 576m
Average Gradient: 4.9%
Elevation: 700m
Average Gradient: 5.9%
Elevation: 112m
Average Gradient: 4.5%
Elevation: 989m
Max Gradient: 11.2%
Average Gradient: 8.9%
See our other Tours & Trips: