How To Stay Fit While Travelling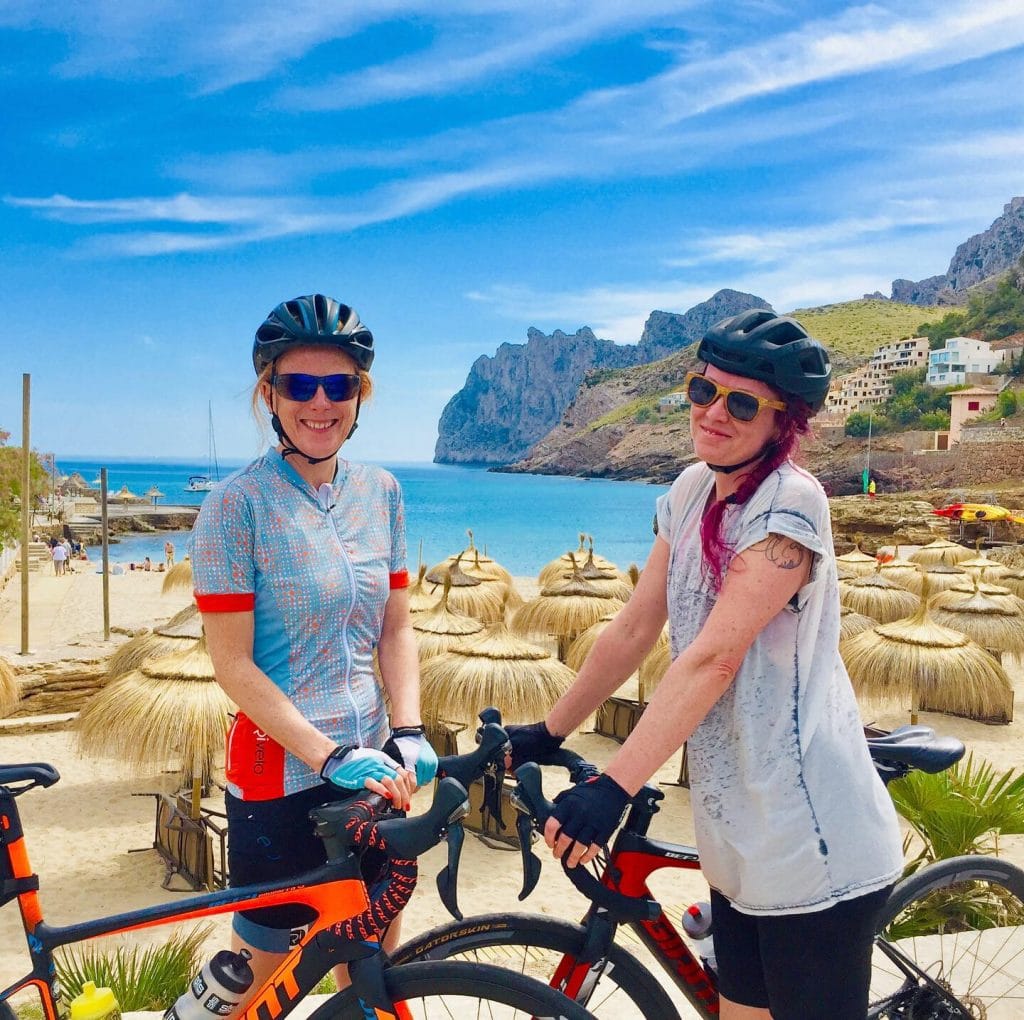 Do you want to learn how to stay fit while travelling? We understand that travelling causes your fitness routine goes out the window. This can be frustrating, as a week or two away can break the habit you have worked so hard to get into.
While it is ok to have a break, you may want to explore different ways to keep your momentum up. So, in this article, we will give you top tips on how to stay fit while travelling.
Top Tips On How To Stay Fit While Travelling
1. Join In With The Locals
Usually, where there are people, there are fitness classes or some other kind of activity. You can expect all sorts of things to do, from cycling tours to group gym sessions.
Before you head out on your travels, research what the area you are visiting has to offer. Find out if there is a local gym or personal training service. Alternatively, check out the local social media pages for activities open to the public.
2. Take Advantage Of The Local Terrain
When travelling, you don't often feel like you want to spend valuable time in the gym, especially if the weather is nice. But there is a good chance that your travel destination has specific characteristics to keep you active.
For example, here in Morzine, France, you can enjoy a whole alpine playground. Our surrounding mountains provide the perfect environment for a whole host of activities, including:
Skiing and snowboarding

Road cycling

Mountain biking

Open water and indoor swimming

Climbing

Trail running

Paddleboarding

Kayaking

Hiking
All of these activities are ideal for someone looking for ways to stay fit while travelling.
3. Do High Intensity, Low Duration Workouts
When time is short, you can get results by doing short but intense workouts. In fact, studies have shown that short sessions of high-intensity interval training can give you the same health benefits as longer workouts.
Here is an example of a 20-minute workout, ideal for the busy traveller:
Do a 3 to 5-minute warm-up at a moderate intensity. This could be jogging, bear crawls, skipping, or slow burpees.

Then go all out at high intensity for 1 minute. You have to give it 100% to get the benefits, but you can do burpees, mountain climbers, hill runs, or spinning.

Rest for 1 minute.

Repeat this 1 minute-on, 1 minute-off cycle nine more times.

Do some cool-down stretches.

Get back to enjoying travelling.
4. Use Bodyweight Exercises
You can complement your interval workouts with some strength training. But you may not have access to a gym or the time to visit one. So why not incorporate bodyweight exercises into your travel workout routine?
No matter how strong you are, there's a bodyweight exercise for every muscle that has the potential to leave you hobbling for days (in a good way).
If you are super fit, you may want to build those muscles with more intense bodyweight exercises; here are a few ways you can do it:
Exercise one leg or arm at a time. Single leg squats etc., are far more intense than the more traditional versions of the movement.

Use momentum to make things more challenging by doing explosive exercises like jumping or sprinting.  

Use your travel companion as extra weight. For example, do piggy-back sprints or have them sit on you while you do push-ups.
5. Go Easy On The Local Delicacies
For many people eating the local food is part of travelling. However, if you want to stay fit while travelling, you need to be mindful of what you eat.
It can be easy to load up on local meat, cheese and wine during a visit to the French Alps. But try not to do it every day, as it can set you back. Look for places to eat that serve healthy options, and indulge in the rich stuff every now and again; you are on holiday after all.
6. Explore On Foot Or By Bike
You can often discover more on foot or by bike than by car when travelling. Of course, you don't cover as much ground, but you get to see more when you move at a slower pace.
Before you arrive at your destination, research some of the local attractions, and find out how to get there without a car. For example, Morzine and its surrounding areas are adorned with incredible views, waterfalls, and lakes. Many of which are accessible on foot or by bike and would not be possible to get to by car.
7. Include Fitness In Your Travel Plans
If you don't plan to stay fit while travelling, you won't. Most of the time, when we are booking a trip, we plan where we are going to stay, and eat, while organising things to do. But if you are serious about maintaining fitness, you should also factor in some exercise.
Of course, active holidays go a long way to maintaining fitness, but it all depends on how hard you want to go. If you don't keep your fitness up while travelling, you may struggle to get back into the routine when you get home.
To help you keep on track, find out where you can exercise and how to get to these places. You may want to book your accommodation close by, so dragging yourself there takes less effort.
A self-catered property will also help, as you will be able to cook healthy meals rather than indulge at restaurants every night.
9. Relax
Exercise should relieve your stress, not increase it, so don't push it if it doesn't feel right. You need to listen to your body and relax when you need to.
You don't have to go at 100% all the time. Instead, do some stretching or find a yoga class and leave the more intense stuff for another day.
Travelling can be tiring, catching flights and transfers, standing in line at airports, and dealing with delays are stressful. There is nothing wrong with recovering from travelling by taking it easy.
You also need to consider that you do a lot of walking while travelling. You are allowed to count this as exercise, especially as you will probably be doing more than you would at home.
It is essential to have enough energy to do everything you want to do during your travels. You will enjoy yourself more if you feel energetic enough to appreciate the sights and sounds of your destination.
Final Thoughts On How To Stay Fit While Travelling
Staying active while travelling is important, but you can go about it in many ways. You can stay active while doing all the things that your destination has to offer, or you can be more structured in your approach by getting involved with organised activities.
If you want help staying fit while travelling to Morzine, contact us for expert advice.
If you're a local and travelling away from Morzine, we can help with that too!
---
8 Motivation Hacks For Fitness
Motivation is a strong force in helping you in your fitness journey. However, sometimes, we just don't feel like slipping on our running shoes or heading to the gym, which can make us feel guilty for not taking positive steps. Whether you workout at home, in the gym, or outdoors,…
Continue reading...
Latest on Instagram
This error message is only visible to WordPress admins
There has been a problem with your Instagram Feed.