Suspension Training. What is it and why do it?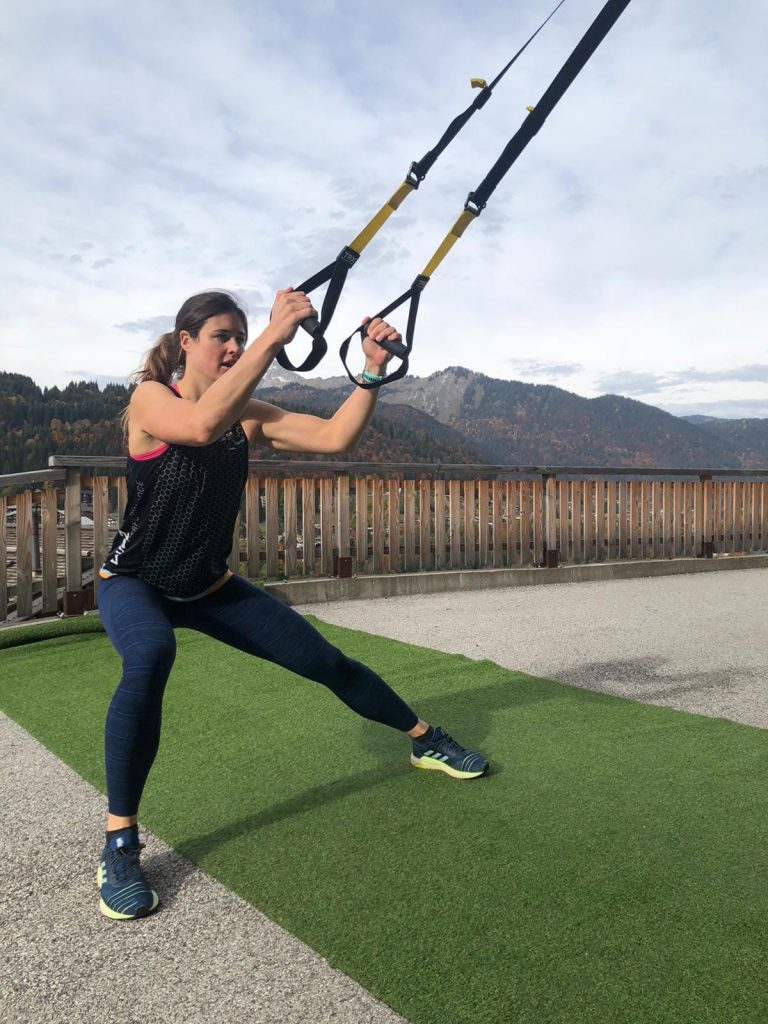 Suspension Training is a functional strength workout using a TRX. We get a real Buzz from each session. Here's why.
Get a

total-body workout.

Buzz Suspension Training classes include a full range of exercises that will help you improve your strength, flexibility, posture and balance.

You work at your own level.

Your qualified Buzz Instructor will provide you with instructions to make each exercise both manageable and challenging for you. How hard you work is up to you and will depend on your current fitness and strength level.

Improve at your own pace

. Buzz Suspension Training classes allow you to improve at your own pace, regardless of how often you can attend a class. Every class is suitable for beginners and regulars.

Buzz Suspension Training classes will assist you no matter what you are training for

. Strengthening your core, increasing your flexibility and improving your functional strength is going to assist you whatever your training goals might be.

Maximise your training time.

Buzz Suspension classes are structured to include appropriate rest time and work time for each exercise. Each class lasts for 1 hour, which will be 1 hour of quality training. You don't need to move from machine to machine, get the whole workout in one place!

Get a great core workout all the time.

Almost every exercise in a Buzz Suspension class will utilize and engage your core.

It will help your skiing,

and boarding, running, swimming, cycling, shopping, sleeping, sitting, eating, walking and driving. Hopefully you see what we are getting at!

It helps you develop good habits.

Buzz Suspension Training classes will help you develop good movement patterns, improve your posture, alignment and ensure you are engaging the muscles that you need for everyday life.

Our classes are fun

. We keep the tunes pumping and aim to keep everyone motivated and engaged. No Buzz Suspension Training class is ever the same.
Throughout the year, Buzz Performance run Suspension Training classes in Morzine and can do private sessions, so you can train when you like. We have an online booking system that allows you to book classes as you go with flexible payment options.
What next? Join us for a class!
---
Exercising In Hot Weather: Our Top 10 Tips
The summer heat can be brutal, and exercising in hot weather can be pretty unappealing. But if you have an exercise plan to reach your goal, you'll want to stick to it. But training in hot weather can stress your body, so you need to understand how to do it…
Continue reading...
Latest on Instagram
This error message is only visible to WordPress admins
There has been a problem with your Instagram Feed.