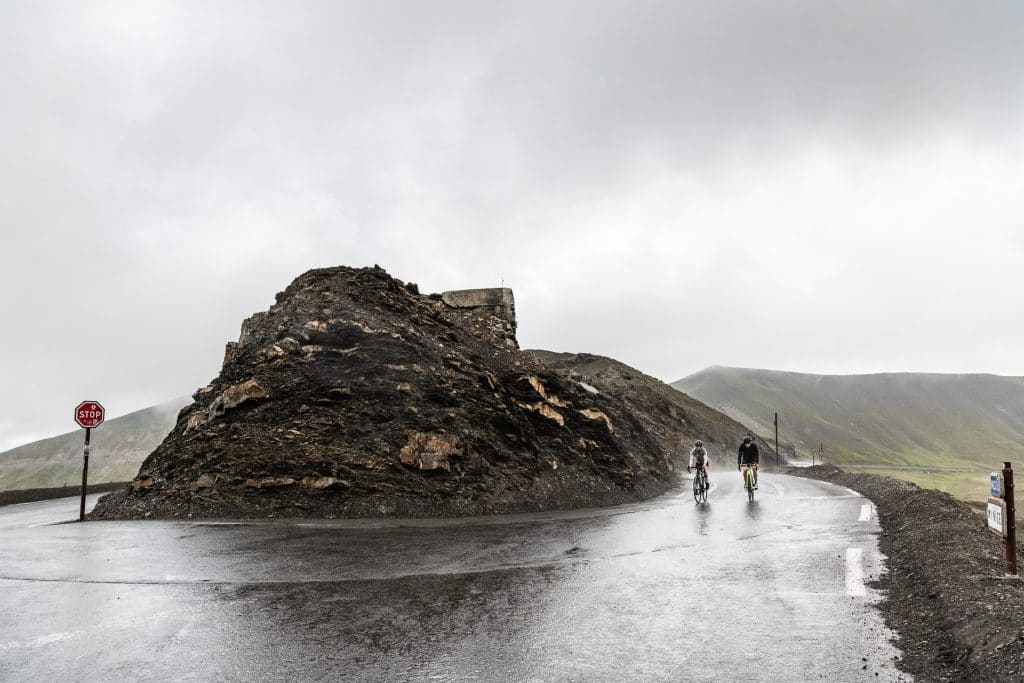 Indoor cycling in the Alps is not a common thing. But in the bike crazy town of Morzine, it is no surprise that cycling classes with us are so popular. In particular over the winter months, when the roads are (hopefully!) snowy, and locals spend their time nurturing their winter passions.
With shorter days in winter, attending an indoor cycle class, often in the evening, allows you to maximise your day and keep those cycling legs conditioned ready for the next biking season.
As soon as the roads clear and it's a little warmer, the sun is out, and the cycling addicts jump back in the saddle, climbing cols before they've even put their skis (or other snowsport equipment!) to bed. And why not? Cycling in the Alps is stunning, challenging and highly enjoyable.
However, why stop attending indoor cycling classes? Here are 10 reasons why attending even just one class a week can have a valuable place in your training.
The hard work is done for you.

Well, almost! Turn up for the class with your kit, a little motivation, and the rest is taken care of with a planned and carefully structured training session that allows you to concentrate purely on the activity.

It's not sunny all the time.

Sadly. Check the weather forecast and organise your training so that if there is a rainy day then you don't miss out on training, but get those legs spinning in the dry.

It's just you and the bike.

For nervous riders who get distracted by traffic, roundabouts, traffic lights, don't like speeding downhill or are constantly worried they may get a puncture, then indoor cycling is a great way to make gains in your cycling fitness without the hazards of cycling outdoors. When you do brave a cycle ride outside, you can concentrate on your bike management with the reassurance that you already have worked hard on your cycling fitness.




(NB: Should you suddenly be depleted of fuel, you don't need to cycle home…)

A training plan should include interval & tempo sessions.

Indoor cycling is a brilliant way to include an interval session in your training. Very rarely will cyclists go out and find a route they can lap in order to work on speed or strength. A 45-50 minute cycle class with Buzz Performance can be the perfect interval session for which you can reap the benefits of when out on longer bike rides.

Everyone can come!

Finding people to cycle with who are of a similar level to yourself is not always easy. In a cycle class, it does not matter what level you are for you to join. Whether it's your first time or you are a regular, each cyclist is in control of their bike and how hard they work. So you can ride with your mates and you won't get left behind!

Look like a pro'.

At Buzz Performance, high focus is placed on technique and form on the bike. Learn how to stand out the saddle, where and how to place emphasis on the pedal stroke, and practise correct body alignment. These skills will prove invaluable out on the road.

Mind over matter.

During a cycle class we guide you to get the most out of the ride and work hard. We help you to keep going when the going gets tough, the legs are burning and the heart is pumping, enhancing your mind's toolbox with ways to cope when you're tiring out on the road.

Cross-training.

You may not specifically be a road biker but you may run, swim, love the gym, hike, or ski or snowboard. The body responds to change as much as consistency. Much of what is practised in Sindoor cycling classes can be transferred across to your main sport. Cycling compliments, aids in recovery, and has less impact on body joints than many other forms of exercise. Give it a go! Even your mind might enjoy something different.




For those sliding on the slopes in winter, who aren't fans of road biking, then a short cycle class once a week is a brilliant way to maintain those well defined legs you worked so hard on during the winter, and keep (even improve!) your fitness levels so you are set for the following season.

All the gear, no idea!

Actually, in a cycle class you don't need all the gear to have an idea. Sure, a pair of padded shorts eases a potentially sore bottom, but other than that you do not need a helmet, repair kit, a bike or any other swish and expensive bits of kit that you need out on the road. Gym clothes, trainers (cleats can be used if you do have them), a towel and water bottle are the essentials.

Healthy heart, healthy body, healthy soul.

We all know the benefits of exercise and sport and that these benefits extend to our mental wellness as well as keeping our heart healthy, and our body strong and lean. Cycle classes are social, with catchy music to listen to and gives you YOU time to let go of external stresses and release those endorphins into your system. Whatever your reason for coming along, we can guarantee you'll leave with a Buzz in your step.
Details for rides and other group sessions with Buzz Performance can be found here. And stay up to date with our activities on Facebook and Instagram. 
---
Mix It Up To Reach Your Summer Fitness Goals
Summer is just around the corner, and it's time to focus on your fitness goals. Whether you want to tone up, slim down, or just feel better in your skin, exercise is an essential part of your summer fitness routine.  But why is it so important to complete a variety…
Continue reading...